There's something we've been testing out with a few clients recently and it's working really well… in fact, on average this hack is doubling engagement in any lead nurturing sequence where it's applied. And I walk you through how it works in this 7-minute video: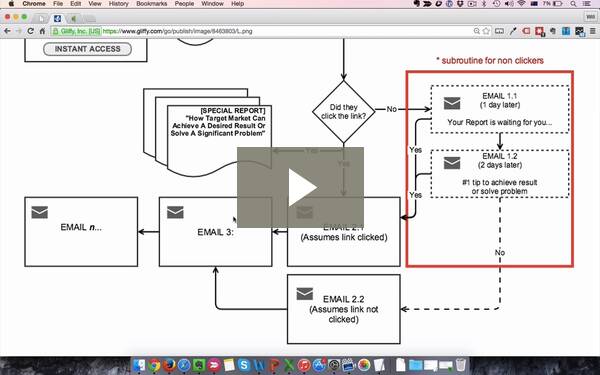 In a nutshell, the concept is this: while you probably already know that offering a Special Report, White Paper, Video or other "Lead Magnet" is a great way to build your list, you may not realise that…
Only 20% of people who request your Lead Magnet are actually consuming the content!
What this hack does is get that number significantly up.
And when you do that (assuming your Lead Magnet contains worthwhile content, of course) you also tend to dramatically increase the number of inbound leads you generate.
I love this idea because it's simple and works almost everywhere it's applied.
In the video, I demonstrate this concept with Infusionsoft, which is our marketing automation system of choice, but you could use another tool to do the same thing (e.g. Ontraport, Marketo, Pardot etc.).  
The important thing is to understand the concept and why this works… then from there, working out the technology side is usually straightforward.
Read a transcript of the video here
Hi, it's Will Swayne from Marketing Results.
And I'd like to share with you a little video case study that walks you through a little technique that we've come across that can actually help you to double … Read More >>